You are here
Educational Conference for Innkeepers & Aspiring Innkeepers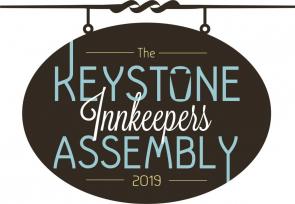 Nov. 11-13, 2019
State College, PA
T. E. A.* Time!
This year's Keystone Innkeepers Assembly theme is T.E.A.* Time! 
* Steeped with a perfect blend of 
Technology tips and trends
Engagement with fellow innkeepers to elevate your business
Access to paths for more direct bookings
Accommodations
Please BOOK DIRECT by calling the Wyndham Garden at 814-466-2255 to reserve your room.
Get Your Business Online

Don't miss the opportunity to hear Randi F. Penfi, a Google Trainer, present "Get Your Business Online." Explore Google My Business, a free tool for local businesses who want to connect with customers on Google Search and Maps. Learn how to create and/or update your listing, hide your address, and what's new. In this session Randi will show you how to:
Create or claim your Google My Business listing
Manage your business info across Google Search and Maps
Use Google My Business to connect with potential customers
Linda Feltman, B&B Tales: 27 years of Innkeeper Stories & Questions
Linda Feltman has been writing about Pennsylvania bed and breakfasts since the early 1990's and has been part of the industry since 1982.  She will be sharing her experiences and stories about the many B&Bs she has written about over the years. She'll also share her insight on how the industry has significantly changed.  In the 80's and early 90's Linda was an avid activist on behalf of PA B&Bs, attending conferences, talking with legislators, recognizing that the industry was growing exponentially which could help influence tourism in the state. She has written three books on Pennsylvania's B&B's, sat on the former B&B committee of the Pennsylvania Hotel Association, was a board member of what was then the Centre County Visitors and Convention Bureau and in January 1992 published her first bed and breakfast column for Pennsylvania magazine.  Linda is currently a faculty member for the Penn State Bellisario College of Communications and continues to write her column for Pennsylvania magazine.  Linda will be the guest luncheon speaker on Tuesday, Nov. 12.