You are here
Annual Educational Conference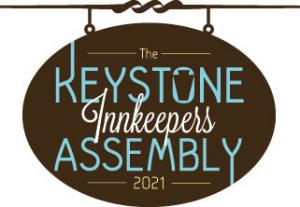 Nov. 15-16, 2021
Wyndham Garden, State College, PA
Educational Conference for Bed & Breakfast Owners
Roadmap to Our Future!
"The best way to predict your future is to create it." Abraham Lincoln
PABBI is hosting the annual educational conference on November 15-16, 2021 at the Wyndham Garden in State College. The conference will include concurrent educational sessions on the latest issues/topics impacting the B&B Industry. Registration opens later in August. 
Cost to attend:
$159 per person for members of PABBI (Login in to your PABBI account to get the reduced rate.)
$199 per person for non-members, 2nd person is $179
Forgot your login credentials or would like to join PABBI, please call Rose at 717-525-7799.
Conference registration includes:
Educational sessions with top-notch speakers
Tradeshow Marketplace
Meals
Accommodations:
A block of rooms has been rerservd at the Wyndham Garden at a discounted rate for conference attendees at $100/night plus taxes. To make a reservation, call the hotel directly at 814-466-2255 and indicate you are attending the PA Association of Bed & Breakfast Inns conference (group code is PABBI21). The conference rate expires 10/14/21.