You are here
Educational Conference for Innkeepers & Aspiring Innkeepers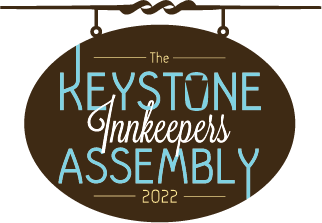 Nov. 14-16, 2022
Wyndham Garden, State College, PA
Keynote Speakers
The Business Case of Diversity, Equity & Inclusion Meeting Guest Expectations
Greg DeShields, Executive Director, Tourism Diversity Matters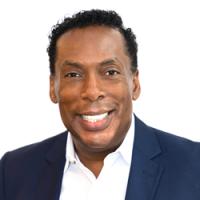 The business case of Diversity, Equity, and Inclusion (DEI) best practices within the travel industry are vital to strengthening operations by bringing new ideas, perspectives, and open-mindedness to the forefront. Elevating the importance of DEI and ensuring it is woven into your property's culture is vital for the future of hospitality and the workforce. Every DEI journey will be unique; starting points vary; it is more important to determine how to create more diverse, equitable, and inclusive work environments at your property. Meeting guest expectations is an essential part of the lodging industry, creating a strategic competitive advantage; diversity is no longer a luxury in today's climate but a necessity to succeed.  DEI should be an integral part of a business plan implementing strategies that create and market authentic, inclusive experiences.  When innkeepers acknowledge and respect diversity, they can attract and retain diverse customers and build a successful reputation.
A Conversation on Innovative Revenue Management Strategies for B&B Entrepreneurs
Dr. Pauline Milwood, Assistant Professor, PSU
Hospitality revenue management is certainly no bed of roses for B&B entrepreneurs in these evolving post-pandemic and inflationary times. Understanding guests' willingness to pay and demand behaviors will support optimal pricing decisions. In this session, Dr. Milwood will discuss these, and other thorny issues being confronted by B&B entrepreneurs and explore innovative revenue management strategies for profit optimization, sustained competitive advantage, and medium- to long-term growth. Dr. Milwood is a 2011 Fulbright scholar and graduate of Temple University's School of Tourism & Hospitality Management.
Aspiring Innkeeper Seminar: A Day in the Life of an Innkeeper
Every year at the Annual Keystone Innkeepers Assembly, a seminar is held for Aspiring Innkeepers who are interested in learning the "ins and outs" of buying and starting a bed and breakfast. This year's seminar will be held on:
November 14, 2022 from 10:00am to 5:00pm
Location: Wyndham Garden located at 310 Elks Club Road, Boalsburg, PA 16827 near State College. 
REGISTER 
Rooms are available at the Wyndham Garden. Reserve your room by calling 814-466-2255.
Cost to attend is $125 per person or $155 per couple and includes lunch, a copy of The ABC's of Innkeeping, and a one-year membership with the PA Association of Bed & Breakfast Inns.
There is no substitute for real life experience! A panel of seasoned innkeepers will walk you through "A Day in the Life of an Innkeeper - Aspiring, Perspiring, Retiring." With the panel's combined knowledge and experience in owning and operating a bed and breakfast, this seminar will cover: acquisition, financing, staffing, marketing, meal preparation, cleaning, and hospitality. You will be fully immersed in an intensely informative workshop that will be presented in a logical, step-by-step process.
If you are serious about investigating your passion to operate a bed and breakfast, it is imperative to go into the business with your eyes open to those decisions that are important for a successful and fulfilling personal experience.
If you have questions about the upcoming seminar, please call Rose Mape at 717-525-7799.