You are here
Unlocking the Mysteries of Innkeeping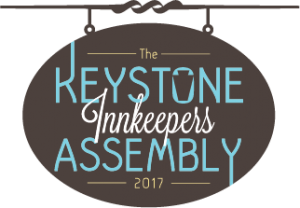 Nov. 7-9, 2017
Best Western Premier Central Hotel
Harrisburg, PA
Innkeepers & Aspiring Innkeepers Educational Conference
This year's theme "Unlocking the Mysteries of Innkeeping Success" sets the stage for a "not to miss" educational conference. Whether you are a seasoned innkeeper, a new innkeeper, or thinking about becoming an innkeeper, this is your opportunity to hear from industry leaders and learn the latest trends impacting the B&B industry. Shop the Tradeshow Marketplace that offers a variety of services and products. 
Affordably priced, the Early Bird rate is $169 for the first person and $149 for the second person. Expires 9/30/17. Register by 8/30/17 and you'll be entered to win a free conference registration.
Murder Mystery Gala: After the day's events, join your fellow innkeepers to test your sleuthing skills to solve the "Speakeasy Scandal" at Wednesday's Reception/Dinner. An additional fee of $25 will be charged to attend.
ServSafe® Food Safety Program: The ServSafe® program provides food safety training, exams and educational materials for individuals serving food to guests. The program blends the latest FDA Food Code, food safety research and years of food sanitation training experience. Innkeepers will learn how to implement essential food safety practices and create a culture of food safety. Depending upon your liability insurance carrier, innkeepers may qualify for a discount with a ServSafe certificate. Cost is $130/person. 
2017 Keynote Speakers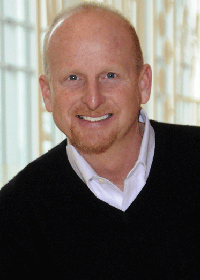 John Kennedy
For nearly two decades, John Kennedy has inspired well over 250,000 audience members throughout North America, Europe, Australia and the Caribbean. John's success was galvanized in the hospitality & tourism industry as a restaurant & hotel executive with a strong sense of teamwork, sales and leadership. He learned from the best and now speaks to many who want to be their best. John's topics include: "Creating World-Class Teams," "Total Leadership Development" (from his book Management That Cooks!), "Non-Stop Customer Awareness" (from his book Fantastic Customer Service…Inside and Out!), and "Building The Optimal Workplace Culture" — a highly sought after consulting program. John's success list includes: American Bus Association, The Baltimore Ravens, Marriott Hotels, Orvis, U.S. Air Force, Bermuda Gas, Elizabeth Arden, Taco Bell, Canada Bread — along with over one hundred local, state and federal government agencies and associations. 
John's greatest offering to his clients is his total immersion into their culture, issues and interests. You will not want to miss this presentation.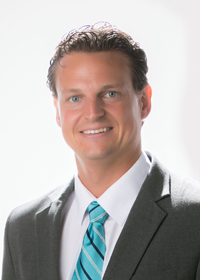 Matt Lee MacLaren, Esq.
Mr. MacLaren is Senior Vice President of Member Relations for the American Hotel & Lodging Association.  He oversees membership, business development, partner state association relations, and research.  Across the country, there is a growing concern that some short-term rental companies, such as Airbnb, HomeAway and Flipkey, are enabling the proliferation of "illegal hotels," where commercial operators list multiple units in the same building and rent them out nightly, just like a hotel, while flouting basic safety and security standards or adhering to commonsense regulations or tax obligations.  In this session AHLA will cover recent studies on these "illegal hotels" and the work being done to stop them.